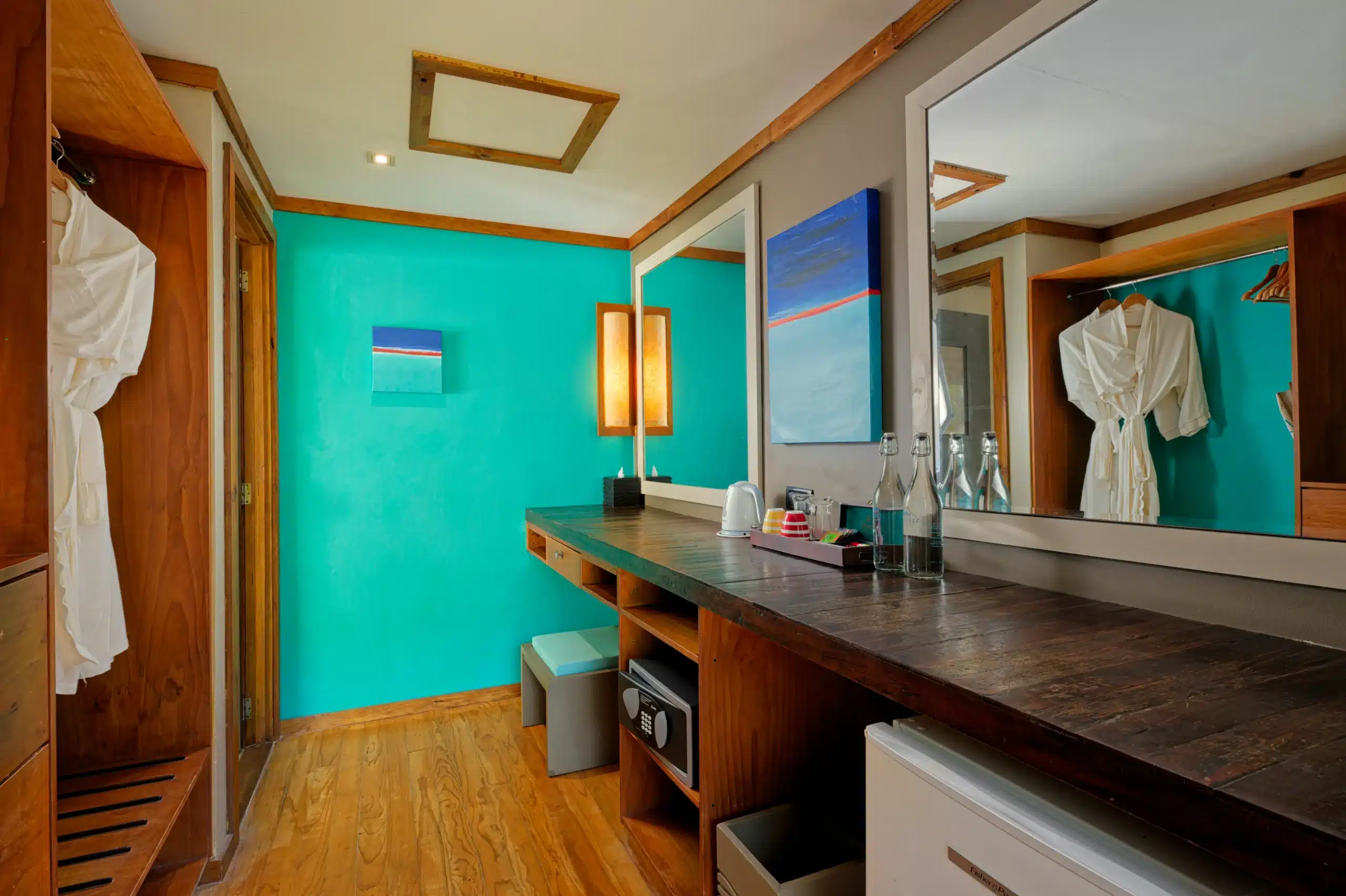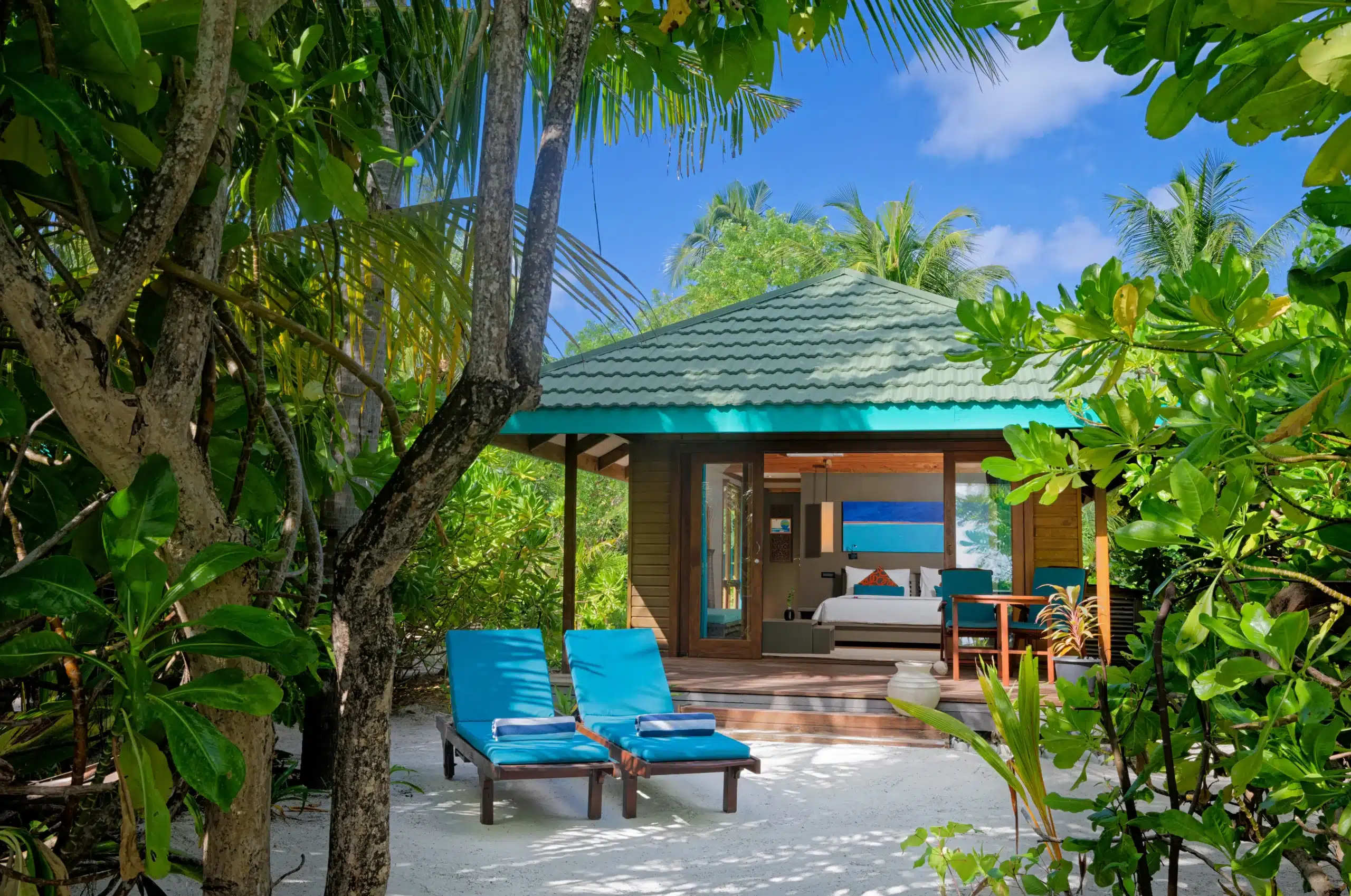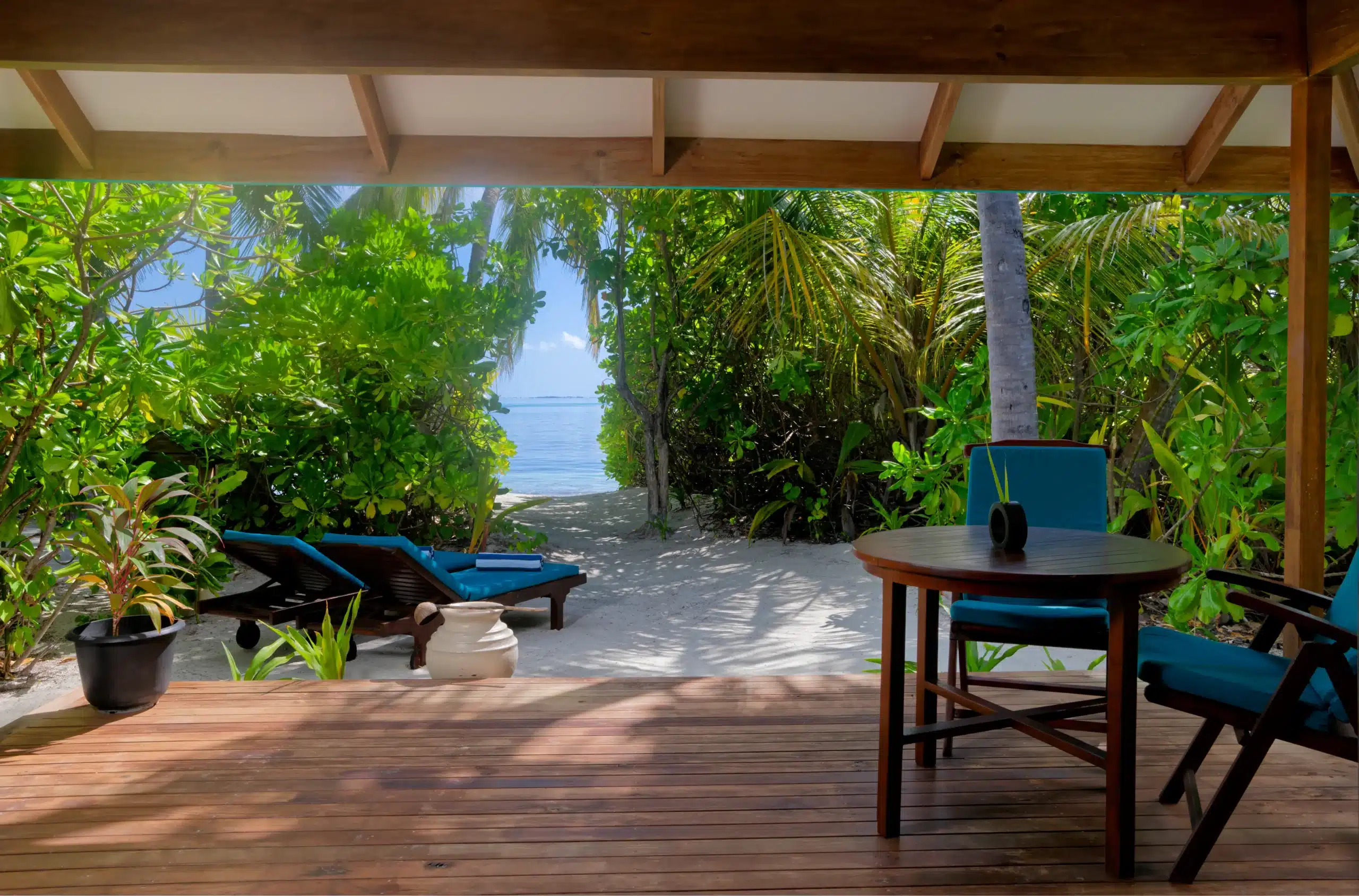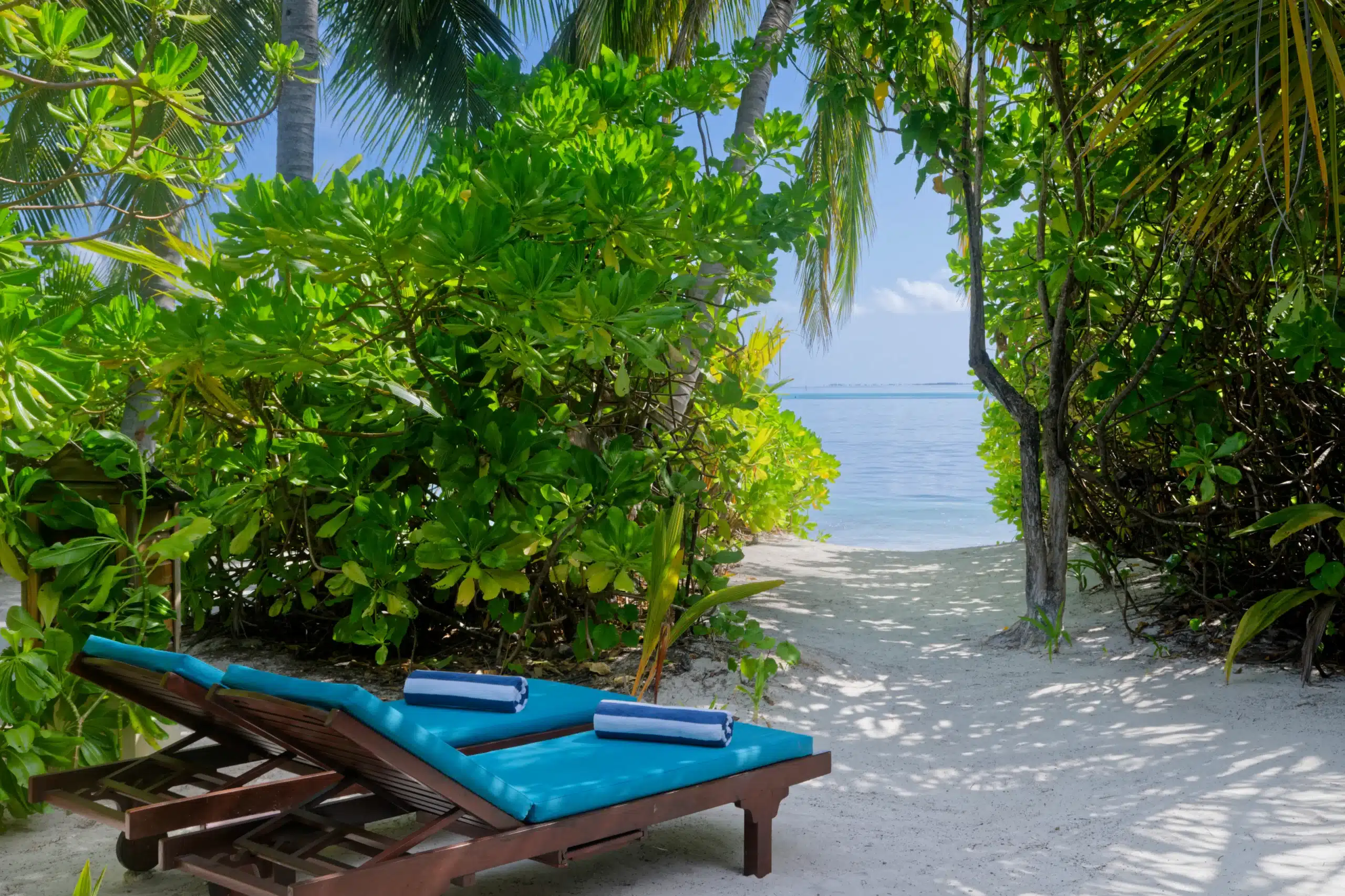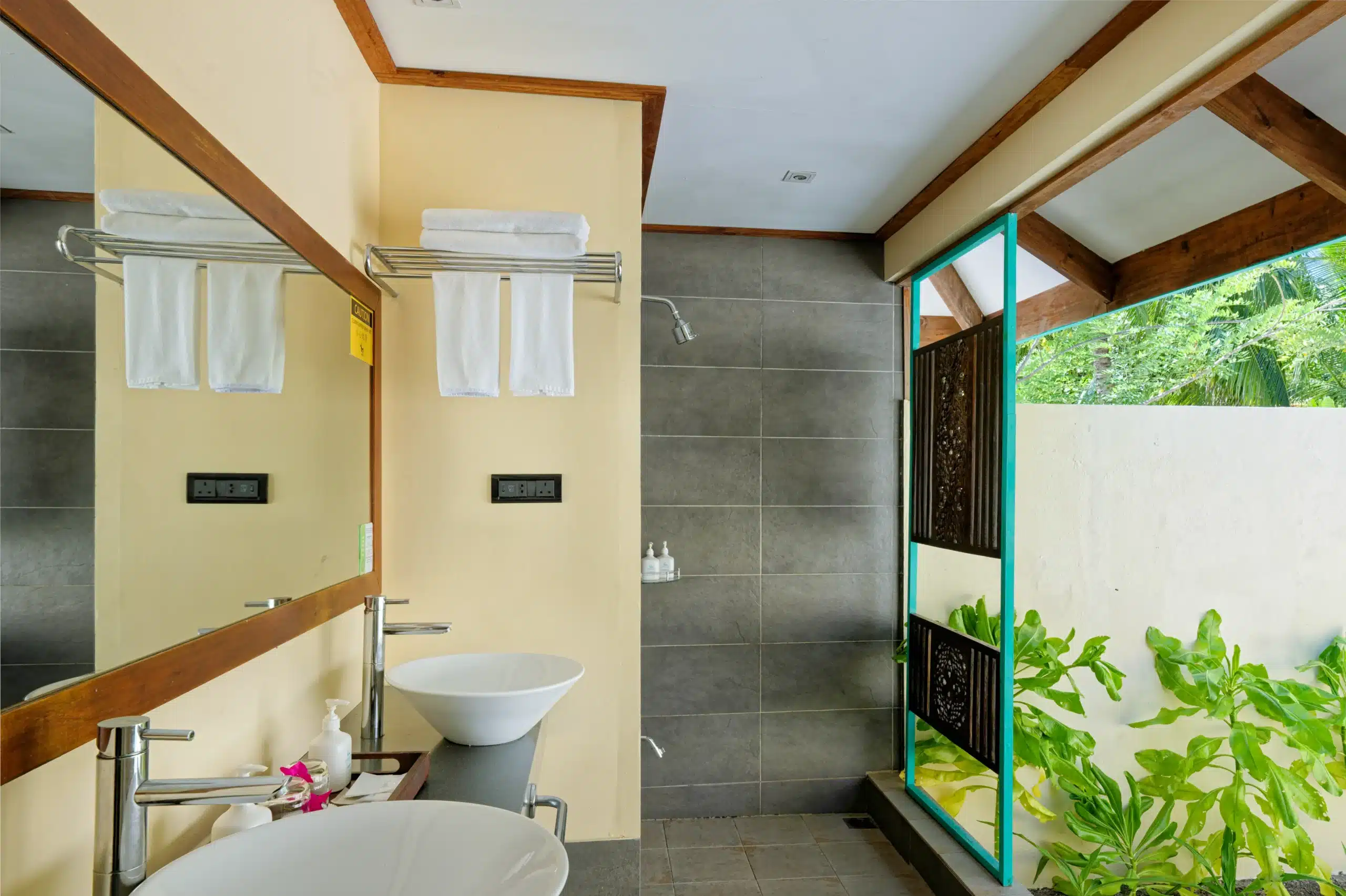 Sunset Beach Villas: Your
Perfect Tropical Hideaway
Symphony of Nature at Dusk
Savor the tranquil moments as the sun gradually descends, casting a golden glow on the lagoon and painting the sky in shades of orange, pink, and purple. With the day's activities behind you, unwind on your private deck, letting the serenity of the scene wash over you. This is your front-row seat to one of nature's most magical performances, a moment of peaceful reflection as night softly falls.
Amenities
Complimentary Broadband Internet Access
Tea/Coffee making facilities
Mini Bar Service (Additional Charges Apply)
Bask in the Glow of the Setting Sun
Serenely situated on the western side of the island, our 71 individual wooden bungalows, Sunset Beach Villas offer unbeatable views of our shimmering lagoon and pristine sandy beach. Step into your private enclosed backyard and feel the fresh breeze while enjoying a drink of your choice.
Unwind in Luxurious Comfort
Each Sunset Beach Villa extends across a spacious 76 sqm, striking the perfect balance between beachside rustic charm and modern comforts. Enjoy individually controlled air conditioning and a partially open-air bathroom with a shower, allowing you to experience the bliss of outdoor living with all the privacy you need.
Your Personal Viewing Deck
Beyond the comfort of your villa, a terrace equipped with lounge furniture awaits, offering the perfect spot to unwind. Here, enveloped by views of vibrant green plants and the boundless blue sea, you can relax and watch the sun paint the sky as it sets, ending the day with a showcase of spectacular hues.
---