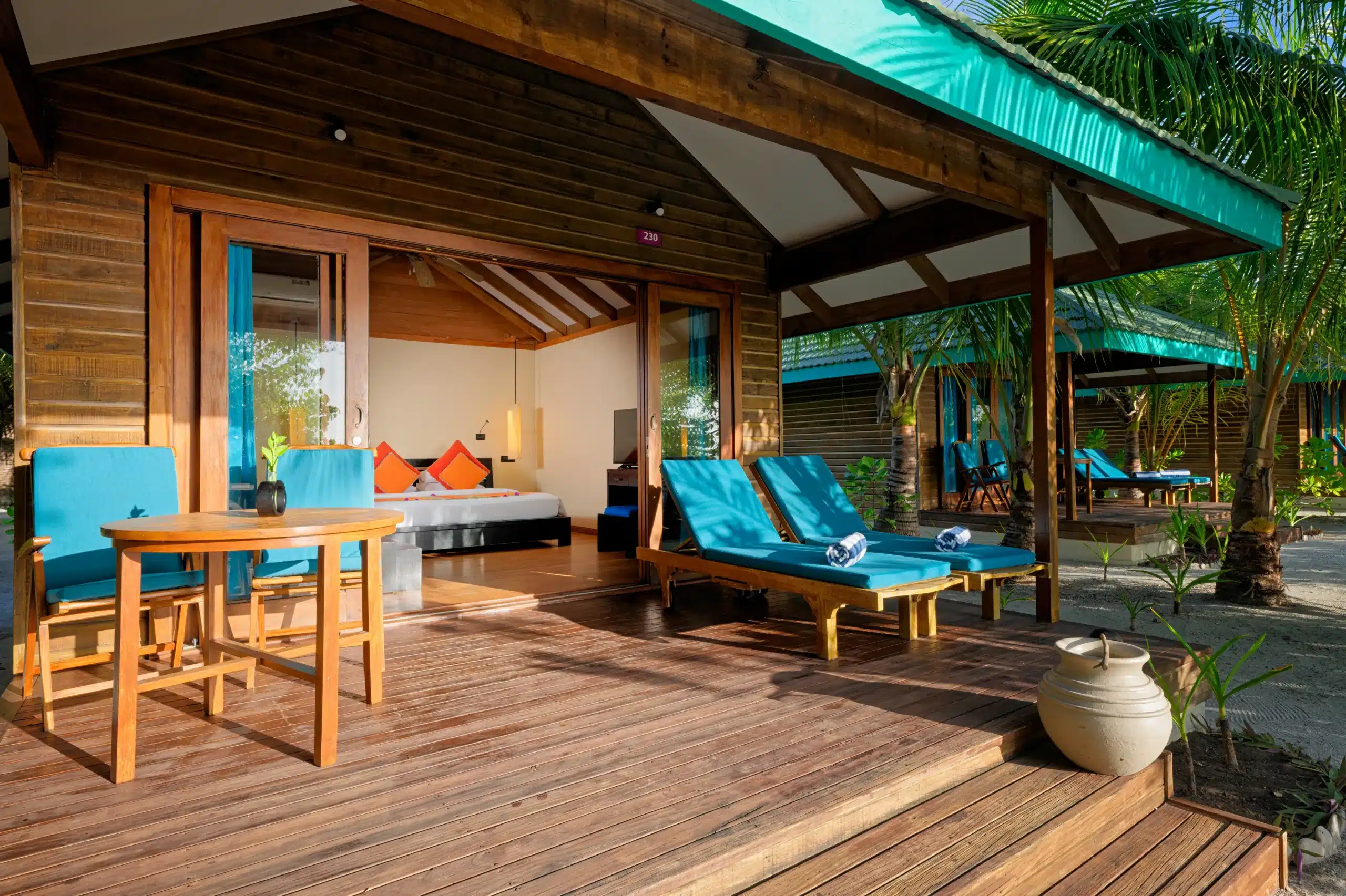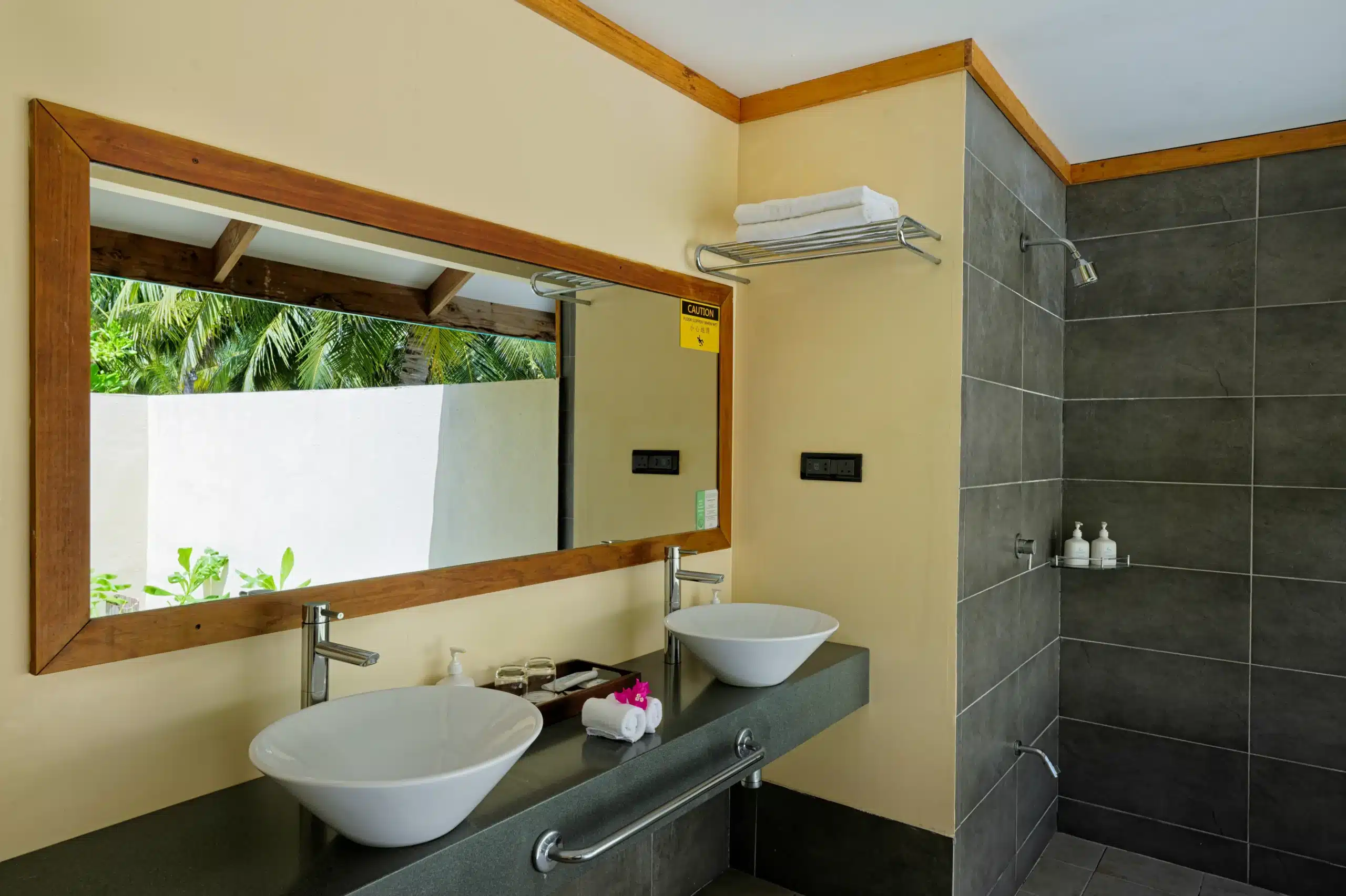 Sunrise Villas: A Serene
Island Retreat
Greet the Day with Ocean Views
Nestled on the eastern side of the island, our 80 Sunrise Villas are perfectly positioned for you to awaken to the gentle sound of waves lapping against the shore and the captivating sight of the sun rising over the Indian Ocean.
Amenities
Complimentary Broadband Internet Access
Tea/Coffee making facilities
Mini Bar Service (Additional Charges Apply)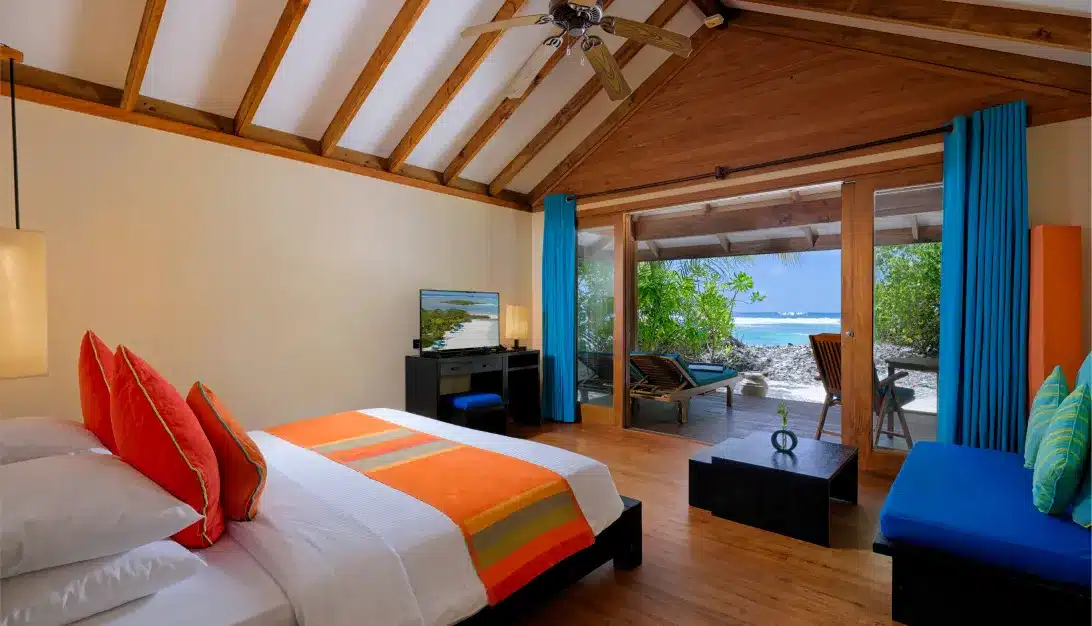 Your Private Slice of Paradise
Each Sunrise Villa comes complete with a private, enclosed backyard where you can bask in the cool sea breeze, listen to the harmonious music of the waves, and admire the limitless horizon stretching over the mesmerizing blue ocean.
Luxurious Comforts
Our spacious Sunrise Villas, each offering 76 sqm of living space, are designed to provide a serene island retreat. They feature individually controlled air conditioning for your comfort and a partially open-air bathroom with a shower that allows you to bask in the natural surroundings.
A Tranquil Haven
Each villa has a terrace equipped with lounge furniture, offering the perfect spot to relax and enjoy the spectacular views of lush greenery seamlessly blending with the azure sea. 

---