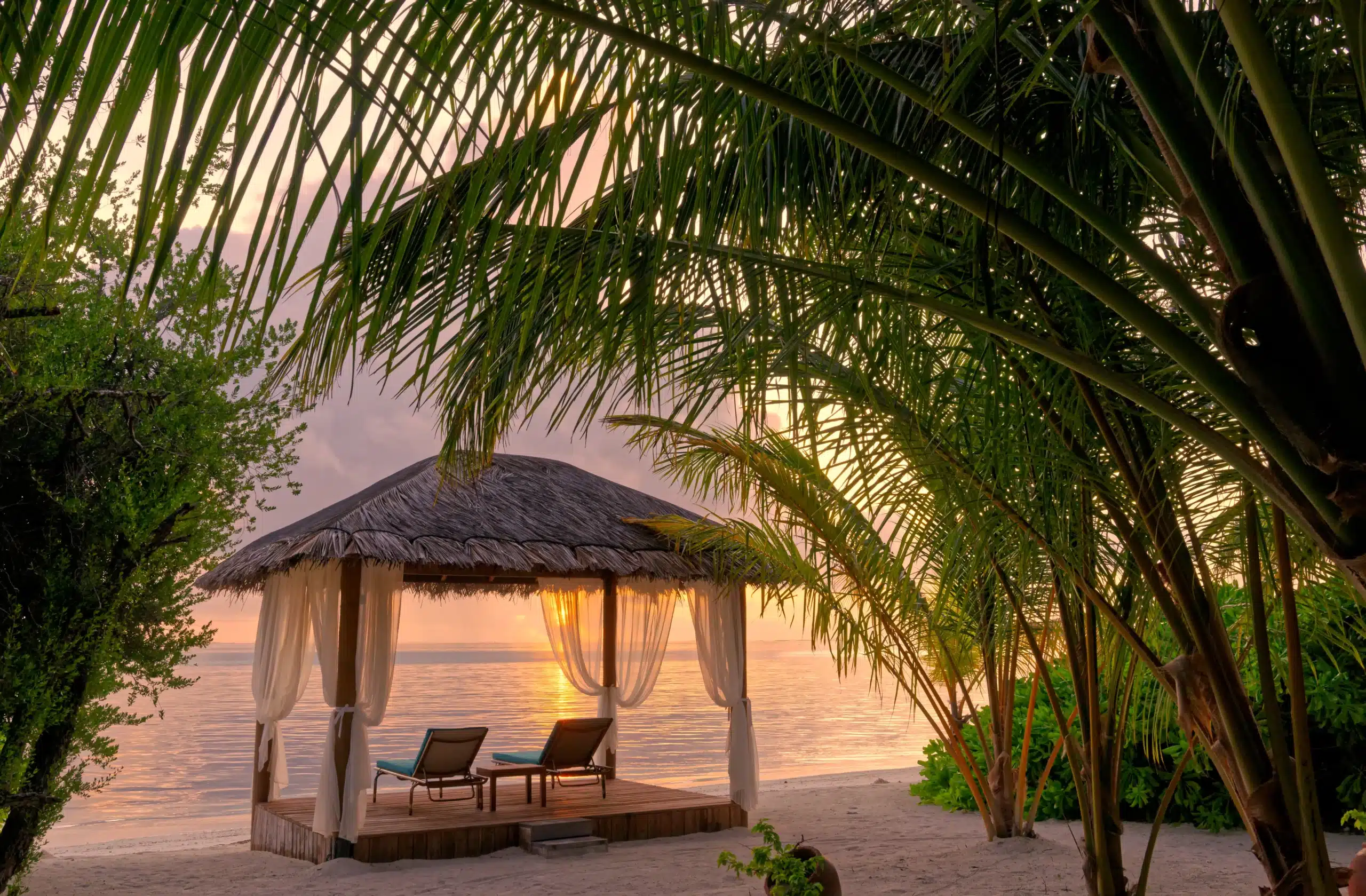 Canareef Resort Maldives –
A Symphony of Serenity and Splendor
At Canareef Resort Maldives, we believe in providing an experience that goes beyond the ordinary. Spread across a lush island, our resort offers 271 spacious rooms designed elegantly to blend with the natural landscape. Whether you're embarking on a honeymoon journey, a family vacation, or a getaway with friends, our resort serves as the perfect backdrop for creating unforgettable memories.
Our resort comprises 80 Sunrise Villas, 71 Sunset Beach Villas, and 120 Jacuzzi Villas, each villa offering a unique perspective of our island's breathtaking beauty. Ranging from 76sqm to 97 sqm, our villas are not just accommodations, they are your personal paradise reflecting the lush vegetation of our island
Activities & Facilities
At Canareef, guests can enjoy a variety of activities for a memorable holiday. Including island tours to Gan with its historical significance from World War II and Hithadhoo, featuring a natural lake attracting migratory birds. Hulhumeedhoo, the only inhabited island connected to the resort by a bridge, offers glimpses of modern fishing Dhoni boats, farms and the oldest muslim cemetery in the Maldives. Divers can explore 25 dive sites in the Atoll, encountering magnificent Giant Manta rays, Tiger Sharks and a WWII shipwreck, ensuring unforgettable underwater adventures.
Revel in the thrill of our diverse water sports, a mix of adrenaline and fun atop the blue waters.
Unwind on pristine white sandy beaches, a perfect spot to soak up the sun or enjoy a tranquil sunset.

Savor a world of flavors at our restaurants, each meal a culinary journey against a backdrop of stunning views.
Explore the vibrant underwater world surrounding our resort, a diver's paradise teeming with colorful marine life.
Experience the serenity of gliding across the lagoon in a canoe, a gentle way to discover the beauty of our atoll.
Addu Atoll: An Unforgettable Destination
The journey to Canareef Resort Maldives is an experience in itself. Crossing the equator to reach our resort, you'll get to enjoy an awe-inspiring aerial view of the Maldivian turquoise blue atolls scattered beautifully in the Indian Ocean. As a memento of this unique experience, each guest will receive a personalized Equator Crossing Certificate from the airplane's captain. The excitement doesn't stop there; a thrilling 10-minute speed boat ride from Gan International Airport will bring you to our island.
Nestled amidst 24 natural islands, Addu Atoll, home to Canareef Resort Maldives, is a tropical sanctuary. The atoll is a cradle of biodiversity, teeming with a vibrant range of wildlife and lush greenery. It's not just the abundant fauna and flora that make Addu Atoll special – it's also the immersive experiences it offers. From swimming with manta rays and exploring the largest World War II shipwreck, "The British Loyalty," to discovering local culture on an island tour, every day unfolds a new adventure. Immerse yourself in the radiant sun, azure sea, and pristine sands of Addu Atoll – a unique Maldivian treasure where nature's magic is always at play.
Discover the Canareef Magic
At Canareef Resort Maldives, we invite you to discover a world where comfort meets natural grandeur. Our spacious villas, nestled amidst the green landscape, provide the perfect sanctuary for those seeking serenity and refinement. Each villa is carefully designed to harmonize with the island's breathtaking beauty, offering you a home away from home enveloped by the tranquility of nature.
Our culinary offerings add another layer to your Canareef story. Relish a symphony of flavors at our restaurants and bars, where our talented chefs showcase the best of local Maldivian delights and international cuisines. Every meal is a sensory journey, each bite a testament to our commitment to culinary excellence.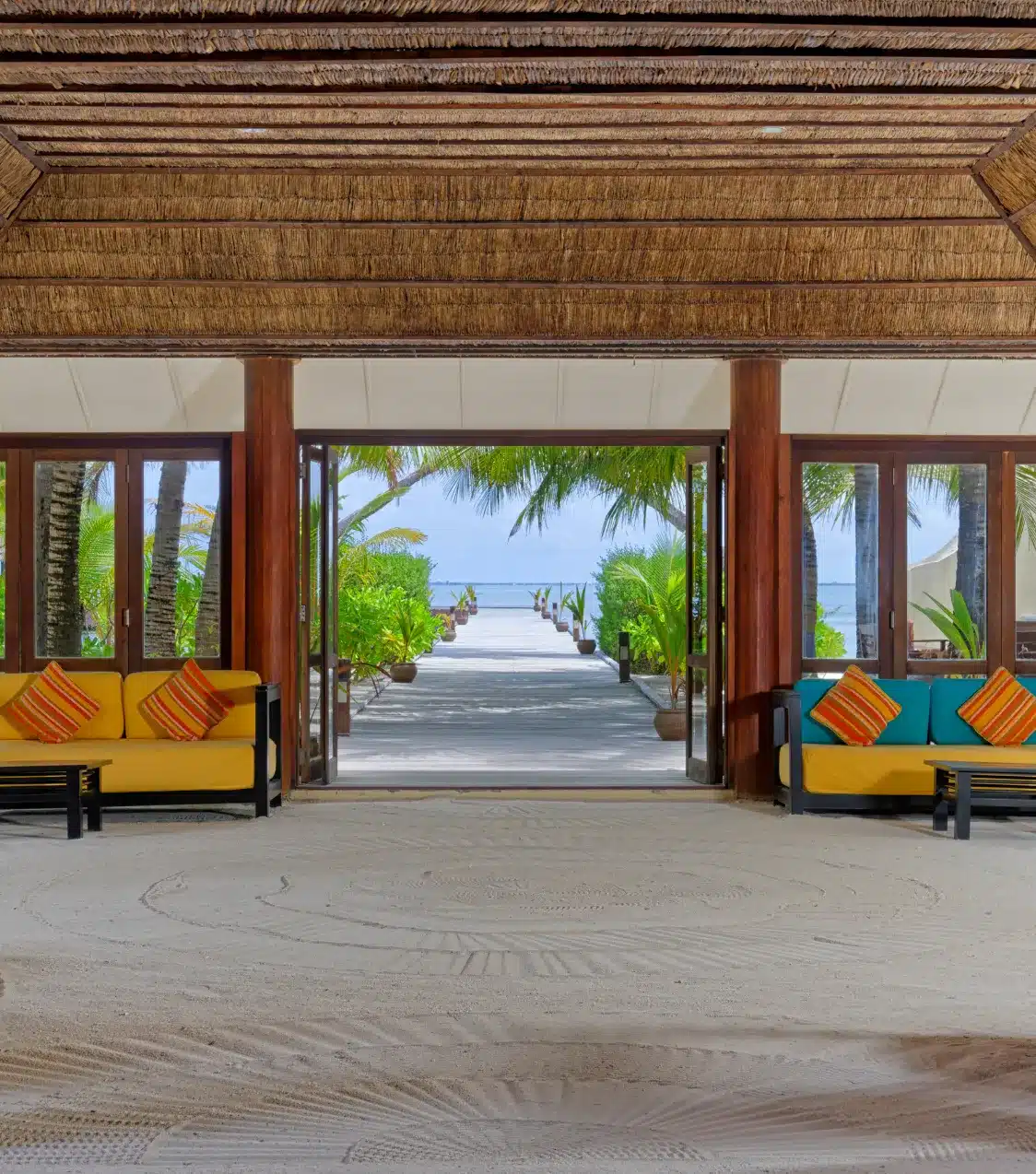 Experience Unforgettable Adventures with Excellent Service
We go beyond providing mere accommodation; we curate a medley of unforgettable experiences. Embark on an exhilarating equator-crossing journey, or delve deep into the vibrant marine life that calls the Maldivian waters home. Each adventure adds a touch of magic to your stay, creating memories that will last a lifetime.
At Canareef, service isn't just what we do – it's who we are. Our dedicated team, the epitome of Maldivian hospitality, is always ready to ensure your stay is seamless and luxurious. We pride ourselves in delivering an exclusive service that caters to your every need, transforming your holiday into an exquisite experience.
Photo Gallery
A Maldivian vacation should be filled with captivating experiences. A holiday at Canareef Resort Maldives is the perfect way to explore the wonders of the Maldives!