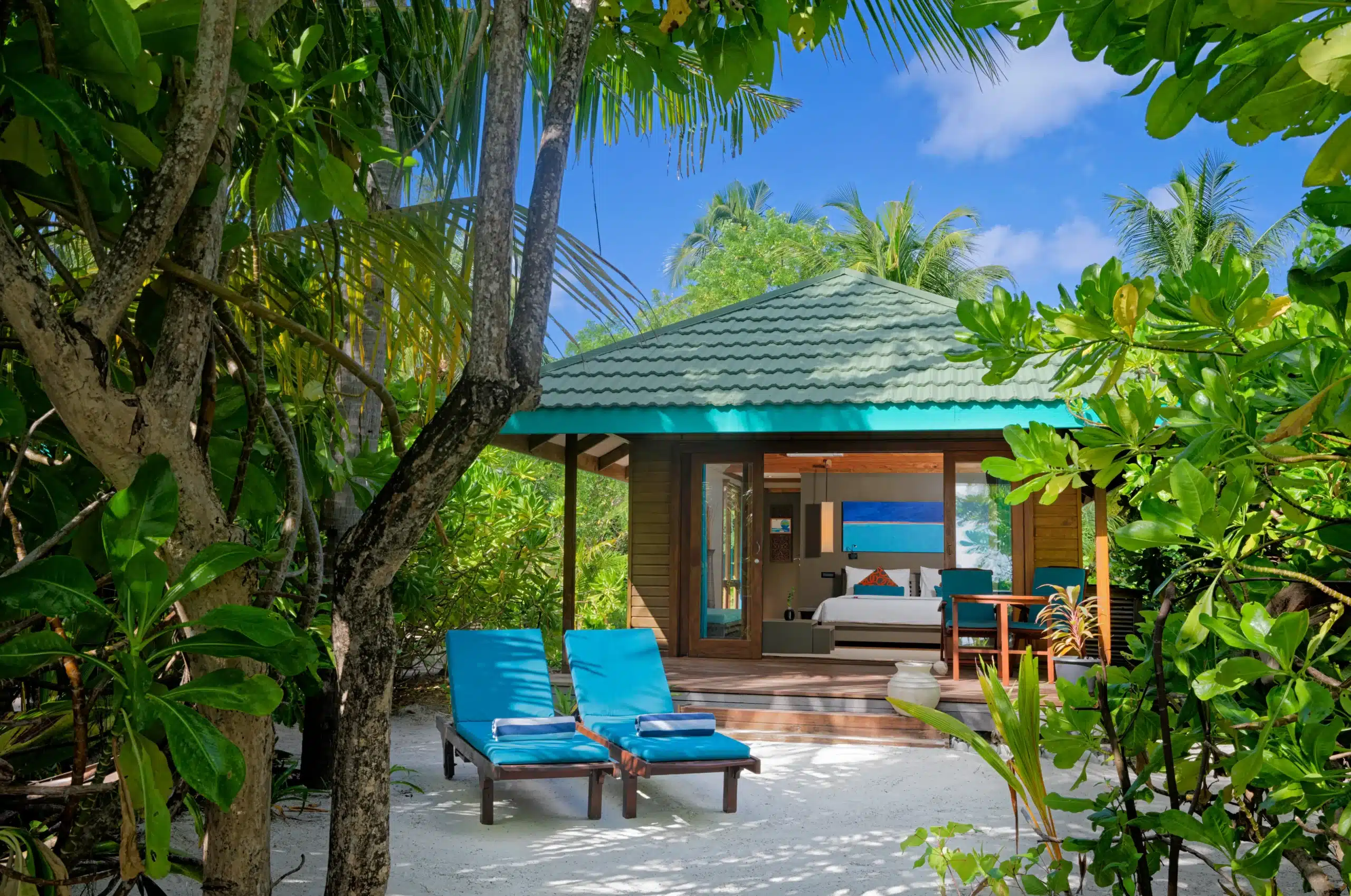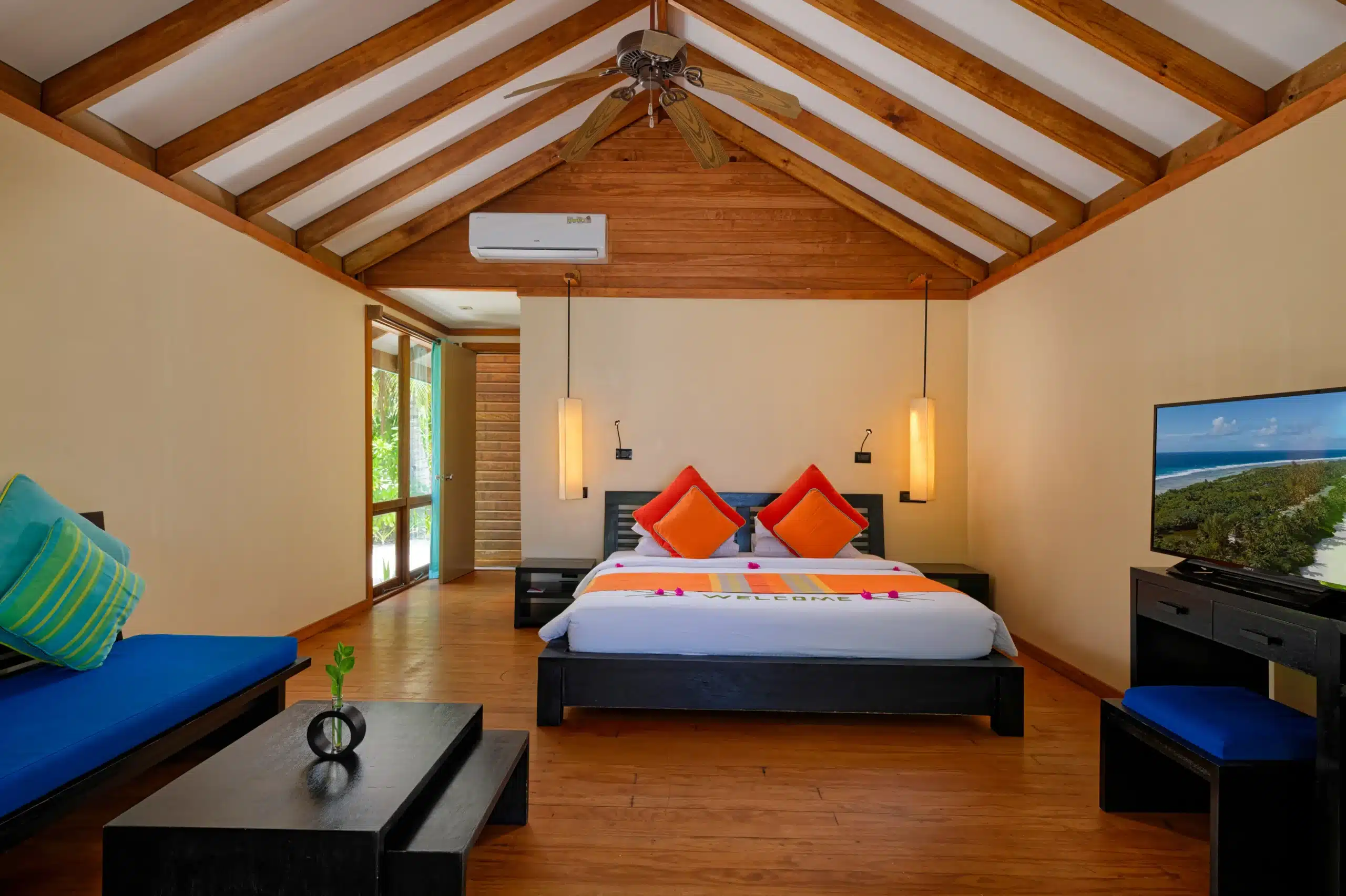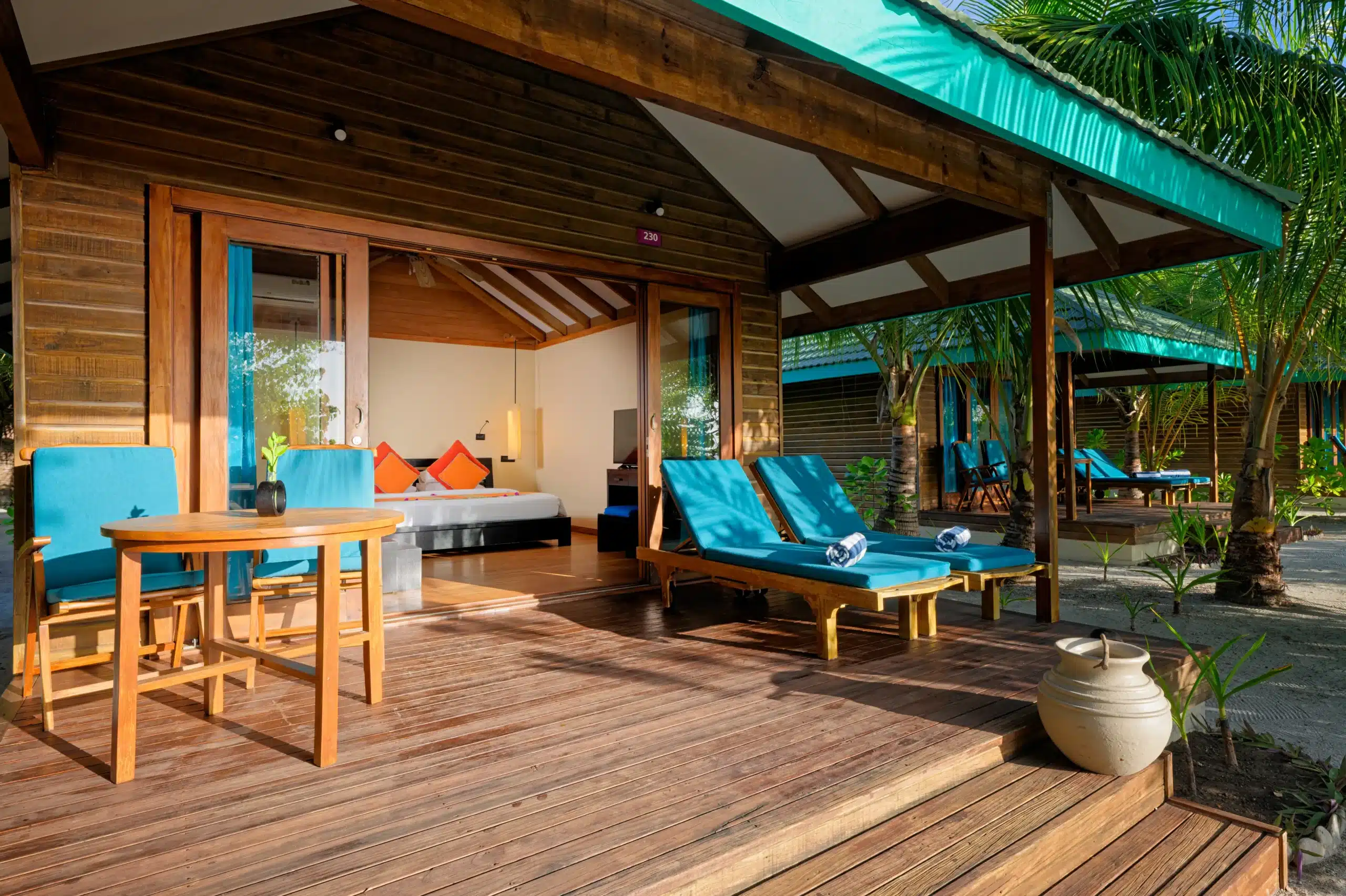 Exquisite Villa Living, Where comfort Meets Island Charm
Welcome to your personal paradise at Canareef Resort Maldives. Our villa offerings are as diverse as they are luxurious, each providing a unique perspective of the island's breathtaking beauty. Nestled along the coast of our 58-ha island, these spacious, detached wooden bungalows provide private beach access, ensuring you're never far from the island's vibrant life and serene settings.
Awaken to the gentle sound of waves and the mesmerizing view of the sun rising on the horizon of the Indian Ocean. Positioned on the eastern side of the island, our Sunrise Villas offer a beautiful view of the ocean, complete with a private, enclosed backyard. Bask in fresh sea breezes, serenade in the waves' music, and admire the horizon stretching on the Indian Ocean.
---
Embrace tranquility as you relax in our Sunset Beach Villas. Located on the island's western side, these individual wooden bungalows offer breathtaking views of the lagoon and sandy beach, complemented by a private enclosed backyard. Feel the fresh breeze, sink your feet into fine white sands, or simply relax on your front deck to watch a mesmerizing sunset.
---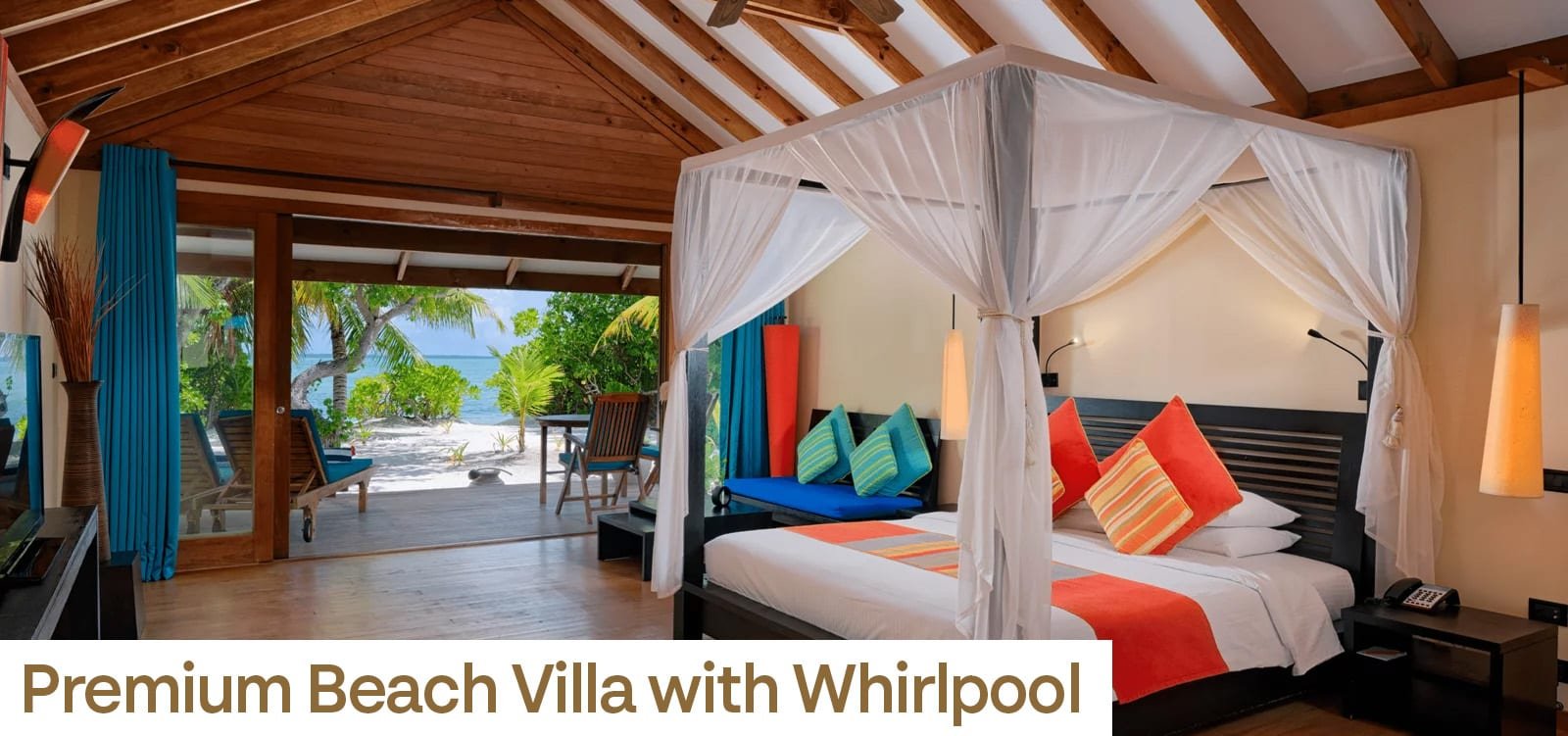 Indulge in the ultimate romantic escape with our Premium Beach Villa with Whirlpool. These individual beach villas offer a private enclosed outdoor area featuring a two-person whirlpool "under the stars". The villas' western position provides beautiful sunset views.